Veuve Clicquot La Grande Dame 2012 x Yayoi Kusama
11. August 2021
1391 Views
0 Kommentare
2 minuten gelesen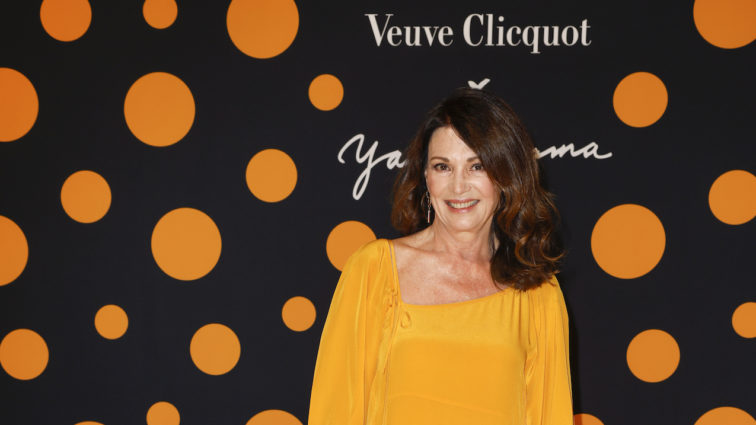 One night at the Museum – Exklusive Finissage im Gropius Bau Berlin
Berlin, August 2021. Veuve Clicquot präsentiert eine neue spannende Kooperation mit der japanischen Künstlerlin Yayoi Kusama. Die von ihr designte La Grande Dame 2012 Limited Edition wie auch das von ihr entworfene Objekt "My Heart that Blooms in the Darkness of the Night" wurden im Rahmen ihrer aktuellen umfassenden Retrospektive im Gropius Bau in Berlin bei einem exklusiven Finissage Dinner vor Ort zelebriert. Unter den Gästen aus Kunst und Kultur waren unter anderem Iris Berben, Lea van Acken, Andreas Mühe, Christian Boros, Sandra Bauknecht, William Fan, Franz Dinda, Hardy Krüger jr, Esther Perbandt, Johann König u.v.m.
Yayoi Kusama gilt als eine der erfolgreichsten zeitgenössischen Künstlerinnen und wurde durch ihre charakteristischen Polka Dots & Spiegelräume weltberühmt. Wie auch Madame Clicquot, steht Kusama für eine mutige Wegbereiterin, erfolgreiche Unternehmerin, der es trotz aller Widerstände gelang, ihre kreative Vision zu verwirklichen.
Durch diese parallelen Lebenslinien ist die Beziehung zwischen dem Champagnerhaus und der Künstlerin bereits seit Jahren gewachsen. Denn diese Kooperation ist nicht die erste Begegnung: Bereits im Jahr 2006 gab Yayoi Kusama für eine Wohltätigkeitsauktion in Tokio einem Originalporträt von Madame Clicquot durch ihre berühmten Polka Dots ihre eigene Handschrift.
Mit der Kooperation La Grande Dame 2012 x Yayoi Kusama und dem eigens für das Champagnerhaus entworfenen Kunstobjekt erreicht dieser langjährige respektvolle Austausch nun einen funkelnden, gewagten Höhepunkt und symbolisiert Lebensfreude, Optimismus, aber auch Liebe und Wagnis.
Neben einer exklusiven Tour durch die Ausstellung für die Gäste, war das Highlight des Abends das einzigartige Dinner Setting im Lichthof des bekannten Gropius Baus, das um die mittig hochragende pinke Tentakel mit schwarzen Punkten stattfand.
Für musikalische Begleitung sorgte die Sängerin Mulay, eine in Berlin lebende Alternative/ R&B Singer-Songwriterin, Produzentin und Künstlerin. Eine spektakuläre Performance mit drei Songs auf den drei Emporen des Martin Gropius Bau zusammen mit vier Backing Vocals, einer Geige und einem Piano.
Photos by Franziska Krug/Getty Images for Veuve Clicquot